"Success comes to those who work hard and stays with those, who don't rest on the laurels of the past."
Our goal at VSPK is to provide an enriching, engaging, and challenging curriculum that will prepare students for the years that follow. We believe that students, parents, and teachers all play a vital role in helping students reach their greatest potential. Students are encouraged of the many resources and opportunities available to them including the library, computer labs, student council, Peer Buddies, team building activities, after school academic and athletic offerings.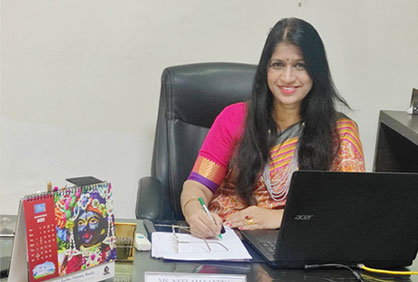 We live today in a world that is so very different from the one we grew up in, the one we were educated in. The world today is changing at such an accelerated rate and we as educators need to pause and reflect on this entire system of Education. Our school value system stresses on making every child morally strong and enabling them to became a better citizen of tomorrow along with giving a multi facet exposure to the students. Quintessential values are instilled in them. Even though they are given wings to fly, yet they remain firmly grounded to their roots. The school is inching every moment towards greater heights in the fields of academics, sports and extracurricular activities and also infrastructure.
We are proud to have our students selected for state National levels in sports. In addition to that our students are also securing ranking in various Olympiad conducted by different councils. Our students have also bought accolade for music and dance where they were appreciate and awarded at zonal level competitions Amidst the era of changing scenarios we should focus on developing the next generation of entrepreneurs in school itself. So, building relationship, developing leadership and focusing on schools as the '' Hub of our communities "would help in creating an environment where students are building a bright future both today and tomorrow. By looking at what worked in the past by looking forward to the future development, our community is more likely to be able to come together to create schools which are kids meet therefore I strongly recommend a holistic approach to empower and enrich our next generation to meet the challenges of life with enhanced life skills education so that they may grow into global citizens.
So let us explore, dream and discover
Ms. Neelam Saxena
(Principal)